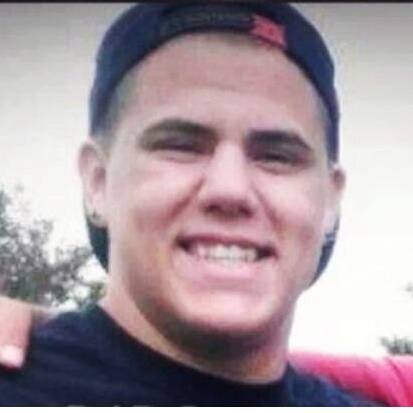 Friends and Family of Bryan W. Smith
Bryan William Smith was born August 12, 1993, in Monroe, MI. He was the son of Scott and Christy (Sharpe) Smith. Bryan was a 2012 Bedford High School graduate, where he excelled in football and wrestling. In football, he was a tri-captain his senior year and was named defensive player of the year in 2011, All County, All Region and Honorable Mention All State. Bryan started wrestling at the age of 6 for the Great Lakes Wrestling Club and was a very successful wrestler going into Junior High School. In High School, Bryan placed third in the Michigan High School Athletic Association Individual State Tournament in 2012, and fifth place in 2011. He was also named All Region and All State, both Junior and Senior year and All American his senior year. He also attended Northern Idaho College, which he wrestled for the national championship team in 2012-2013. Bryan was currently enrolled at Monroe County Community College, where he was in the welding program, while working at Craig's Affordable Tools in Erie, MI. He also enjoyed weight lifting. Bryan was full of life, and loved spending time with his friends, teammates, and family. He passed away Wednesday, February 19, 2014 at the age of 20.
Bryan is survived by his loving parents, Scott and Christy Smith. Brothers, Derrick and Jarrid Smith. Grandparents, Judy Sharpe, Ann and William Smith and many aunts, uncles and cousins.
Impact
Recipients:
2017-2018 Jacob Portteus
2017-2018 Ryan Heiserman
2018-2019 Christie Kronk
2019-2020 Meygan Wagner
2020-2021 Dylan Wagasy
Winter 2022 Wyatt Larrow