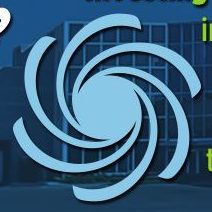 Fluid Equipment Development Company (FEDCO)
Fluid Equipment Development Company (FEDCO) was founded in 1997 to develop new fluid machinery to reduce the cost of reverse osmosis desalination. The results included patented concepts, highly integrated design, superior production software, and sophisticated manufacturing processes. Our efforts culminated into several lines of energy recovery turbochargers and high pressure centrifugal pumps uniquely suited for seawater reverse osmosis desalination.
FEDCO's product lines are unmatched in quality and performance in the RO market. We have installed over three thousand units around the world. Our reverse osmosis equipment is designed and built to meet the specific challenges of seawater and brackish water applications. We know the importance of reliability, low capital cost, and easy operation. FEDCO is the world's largest supplier of complete HP Pump and ERD packages for systems between 100 and 3,000 m3/day in seawater reverse osmosis desalination.
We are the developers of the HP-HEMI™ ERD and control system for mega-scale SWRO systems, as well as the world's first low-cost integrated pump-ERD for brackish water RO. Additionally, FEDCO's Monroe, Michigan facility operates the largest pump and ERD test system dedicated to SWRO systems in the world.
Dedicated to energy recovery without compromise:
In the early 1980s, Eli Oklejas was chief R&D hydraulic designer and head of the R&D lab at Union Pump Company. He was assigned the task of testing a piston-type RO energy recovery device. After dealing with several failures and becoming frustrated with the overall system complexity, he proposed development of a turbocharger device that boosts the feed pressure booster by using brine hydraulic energy.
Eli left Union Pump to co-found Pump Engineering, Inc. where he served as president and led the effort to develop turbochargers for RO applications until his departure in 1996. He founded Fluid Equipment Development Company in 1997 to develop enhanced turbocharger units and high-pressure SWRO pumps. This effort culminated with the introduction of the Hydraulic Pressure Booster (HPB) and the MSS series of high-pressure feed pumps. Eli continues to serve as president of FEDCO, and currently works with a highly creative team of engineers and manufacturing specialists to continue development of new technologies.
"When it comes to investments, we talk about machinery, facilities, things like that; but the longest term investment, and the most important investment, is in education." – FEDCO Founder and CEO Eli Oklejas
Impact
Recipients:
2016-2017 Ariel Castro
2017-2018 Cody Lake
2017-2018 Dakota Masson
2018-2019 Shane Miller
2018-2019 Charles Myers