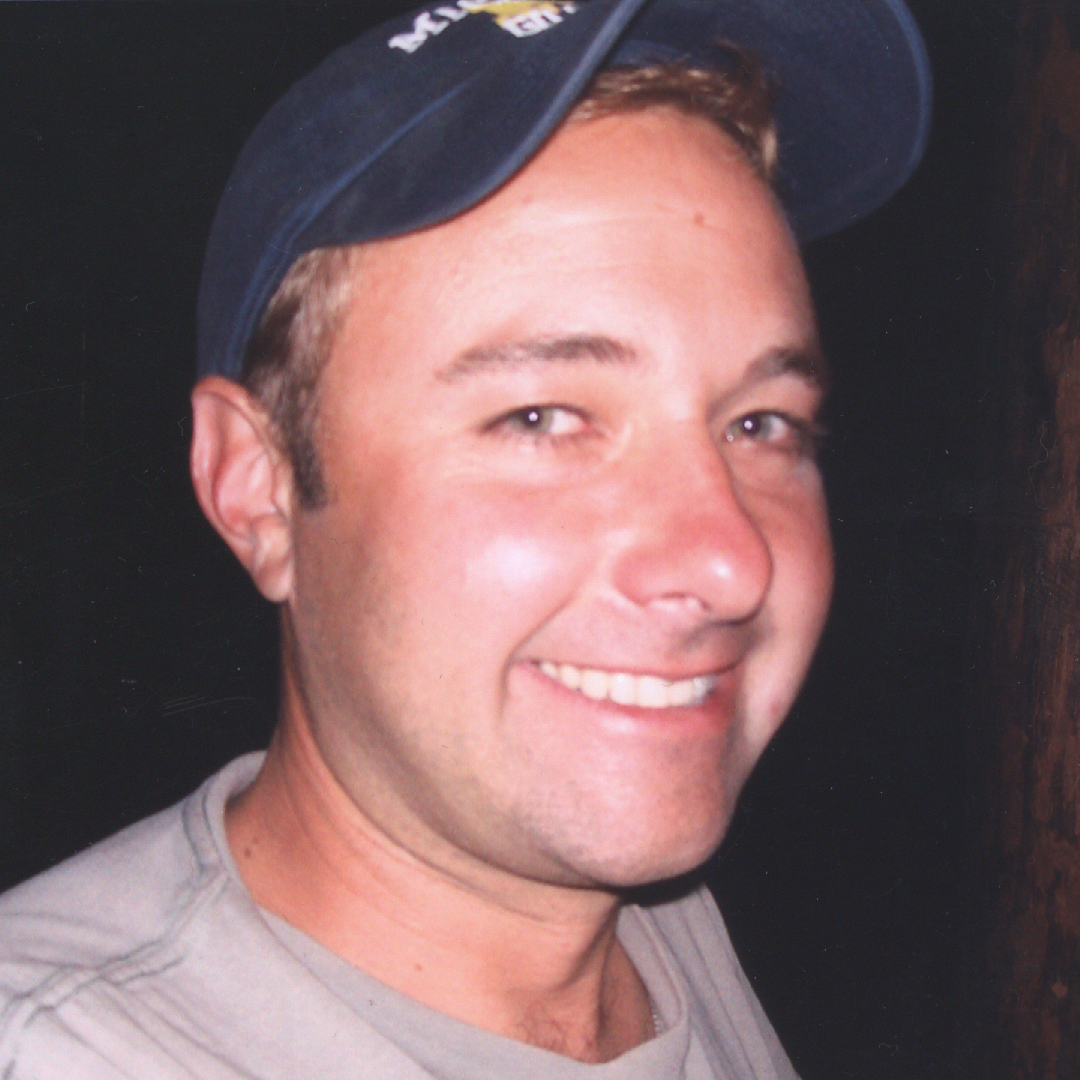 David and Rose Mary Stoner
The scholarship was created in memory of Chad L. Stoner who died in a whitewater kayaking accident near Quito, Ecuador.
Born October 10, 1973, he was one of four children (Richard, Kari and Ryan) born to David and Rose Mary Stoner. Chad Stoner graduated from Monroe High School in 1991. He continued his education at Monroe County Community College where he graduated Cum Laude with his associate degree in 1993. Stoner then transferred to Eastern Michigan University where he also graduated with not only his Bachelor's Degree in Physiology and Bio-Chemistry in 1995, Cum Laude, but also with his Master of Science Degree in Cellular and Molecular Biology in 1997.
"Chad's educational achievement meant that he was able to do Cancer research. If Chad had not worked hard and studied very hard in college, he would not have had the opportunity to work in the field of science which was his ultimate goal all through school."
Chad began his career working for Parke Davis Pharmaceutical Co. in Ann Arbor, Michigan during his first year at Eastern where he continued work until Parke Davis was bought by Pfizer. After the change in management, Stoner continued his employment with Pfizer working up the ladder of success.
When Chad died, his title at Pfizer was Principal Scientist in the Pharmacokinetics, Dynamics & Metabolism Department. Pfizer Global Research & Development Laboratories were located in La Jolla, California which is not too far from Oceanside, CA where he resided.
The scholarship was given to Monroe County Community College because that is where Chad began his studies toward his career in research.
The entire David Stoner Family wants to honor Chad for his achievements. They feel that Chad would want to help someone to find a cure, make a breakthrough in new medicine, to help doctors in treating cancer etc. They want Chad to be remembered as a fun loving, adventurous person but most of all as a scientist who wanted to make a difference in the world.
To honor Chad for his achievements, the Stoner's are hoping to help students that want to achieve in medical research but are in need of help to realize their goals.
A poem written by Suzanne Hughes, a dear friend and relative of Chad's
Though you have left this earth,
we'll always feel you near.
We'll see a picture or hear a song
and know that you are here.
You lived your life full and true,
Like the quote so loved by you…
WORK HARD, PLAY HARDER!
becomes our new creed.
We'll honor you by your lead.
Impact
Recipients:
2013-2014 James Plumb
2015-2016 Jacob Ogle
2016-2017 Molly Siedlecki
2017-2018 Jaime Swihart
2018-2019 Joclyn Gross
2019-2020 Erin Maier
2020-2021 Kristy Yoskovich
2021-2022 Breanna Birkenhier