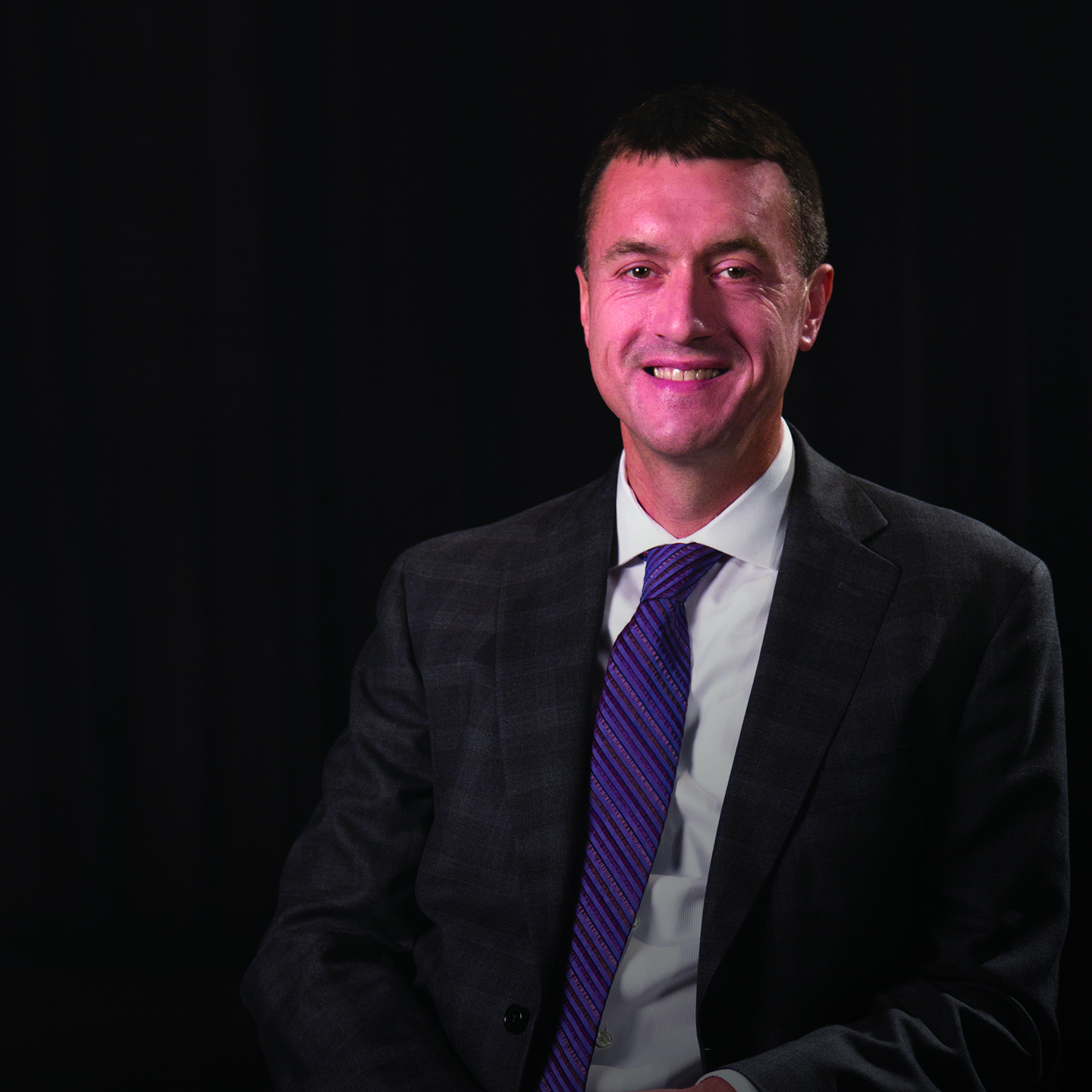 Chad E. Nyitray
When Chad Nyitray graduated from Ida High School, a college education did not appear to be in his immediate future. But when he was notified he was a recipient of the MCCC Board of Trustees' Scholarship, a degree became a real possibility. In 1989, Chad received his associate degree from MCCC and went on to earn a Bachelor of Business Administration from Eastern Michigan University in 1992 and the Chartered Financial Consultant designation from The American College in Bryn Mawr, PA ten years later.
"Higher education was a very important stepping stone to my career in business and finance," said Chad.
While in college Chad worked at The Comprehensive Services for the Developmentally Disabled and Eastern Michigan University Corporate Services. Upon graduation he took a job at MainStreet Financial Services and now works as a financial advisor for Ameriprise Financial. "In addition to the knowledge gained in my major areas of study, higher education forced me to acquire the discipline needed to compete in today's fast paced world of technology and constant change."
In 2013, he established The Chad E. Nyitray Endowed Scholarship with a gift of $20,000 to assist students that are pursuing a degree in business at MCCC with the opportunity to complete their degree studies. The $1,500 scholarship has been awarded every year since 2015 to help students, preferably those who graduated from Ida High School, with tuition, fees, books and supplies.
"I was fortunate enough to have received a quality education at MCCC because of the Board of Trustee's Scholarship I received to attend college. I know there is no shortage of need for scholarships for students and wanted to give back to the community and help others achieve their educational goals," said Chad. "This scholarship is my way of paying it back, and paying it forward."
In 2003, he joined the Board of Directors of the Foundation at MCCC where he served until 2018. "I had firsthand experience of the professionalism of the faculty at MCCC from my time as a student," said Chad. "As a member of the board I continued to witness the dedication that the administration, faculty and staff, not only toward the student experience, but also to the community as a whole."
In addition to his service to The Foundation at MCCC, Chad has been affiliated with many organizations over the years including past president of the Milan Area Chamber of Commerce, past chair for the Milan Downtown Development Authority and past board member of the Milan Community Foundation.
Impact
Recipients:
2015-2016 Cody Potter
2016-2017 Nathan Fleck
2017-2018 Timothy Feaganes
2018-2019 Kyla Graves
2019-2020 Isaac Badenhop
2020-2021 Nickolette Moore
2021-2022 Ciera Ely
2022-2023 Tyler Finley